Black Art Painting Prints
Posted on
Hi everyone,
I have some gorgeous new art prints available right now in my shop.
These afrocentric prints are perfect to use as stunning wall art in any room of your home and they will be sure to enhance the atmosphere and provide a sense of comfort and inspiration for years to come.
They are all A4 size (approx. 210mm x 297mm or 11.7" x 8.3") and are printed onto archival quality fine art paper.
Find more information about each new art print below: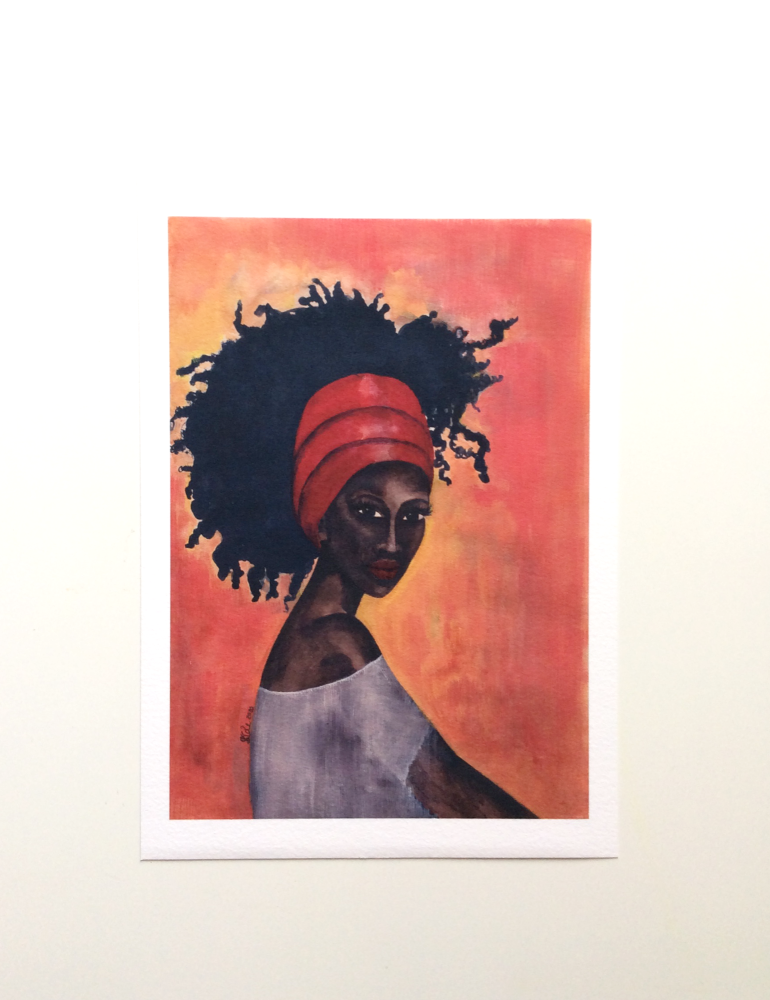 'Worthy' Black Art Print © Stacey-Ann Cole 2020
'Worthy' is a painting I created with the intention of encouraging women and in particular, black women, to know and believe that they are worthy enough to take up space in this world and deserve all good things. Yes there are challenges in life, and it is not all flowers and rainbows, but we all deserve love and respect and it starts within. The original painting was created using watercolour paint and gouache.