Experimenting with Gouache Portraits & Abstract Artwork
Posted on
Lately I've been exploring using gouache paint since it is so similar to watercolours and I can pretty much use it in exactly the same way.
I've started a portrait project where I've been using gouache to paint them and plan to do 100 of them by the end of 2022. It is a bit ambitious since we are already past halfway through the year and I've only done about 6! Even so, I'm pretty optimistic about my ability to achieve this goal since I do love to paint faces. You can read more about my project and see the portraits I've painted so far here 100 Gouache Faces in 2022
Other than the portrait project, I've created a few other pieces too, such as 'Botanica' seen below: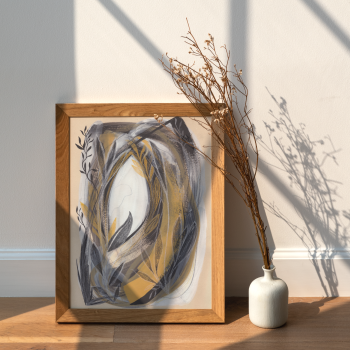 'Botanica' has lovely layers created with graphite and coloured pencils as well as the gouache paint.
Another I've created recently is 'Blooms From the Concrete', which features gorgeous visual texture created by using coloured pencils over the gouache as well: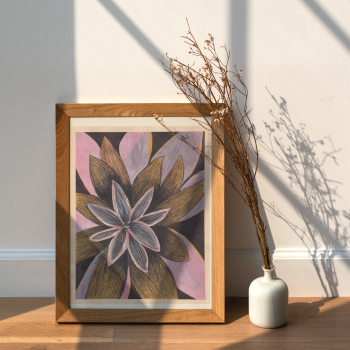 The two pieces of artwork above are available for sale in my shop with the added bonus of being able to pay in interest free installments using Klarna or Paypal.
I'm enjoying my experiments and getting to know this medium. Gouache paints are more matte and chalky than watercolours, but I love to use them in a saturated way, like I do with the watercolours so this doesn't bother me. They are also more opaque than watercolours so I can achieve different effects especially when layering.
Maybe I'll do another blog post one day soon showing the differences side by side with watercolour and by painting the same object. Maybe an apple or an orange? We will see :-)