Alphabet Hand-Drawn Lettering Project
Posted on
I'm doing a hand-drawn lettering project at the moment and I'm primarily posting my progress on Instagram. The letter I posted today was the letter 'e' and the word I chose was 'energy'. Below is a page I completed as I was exploring different ways to draw the letter 'e'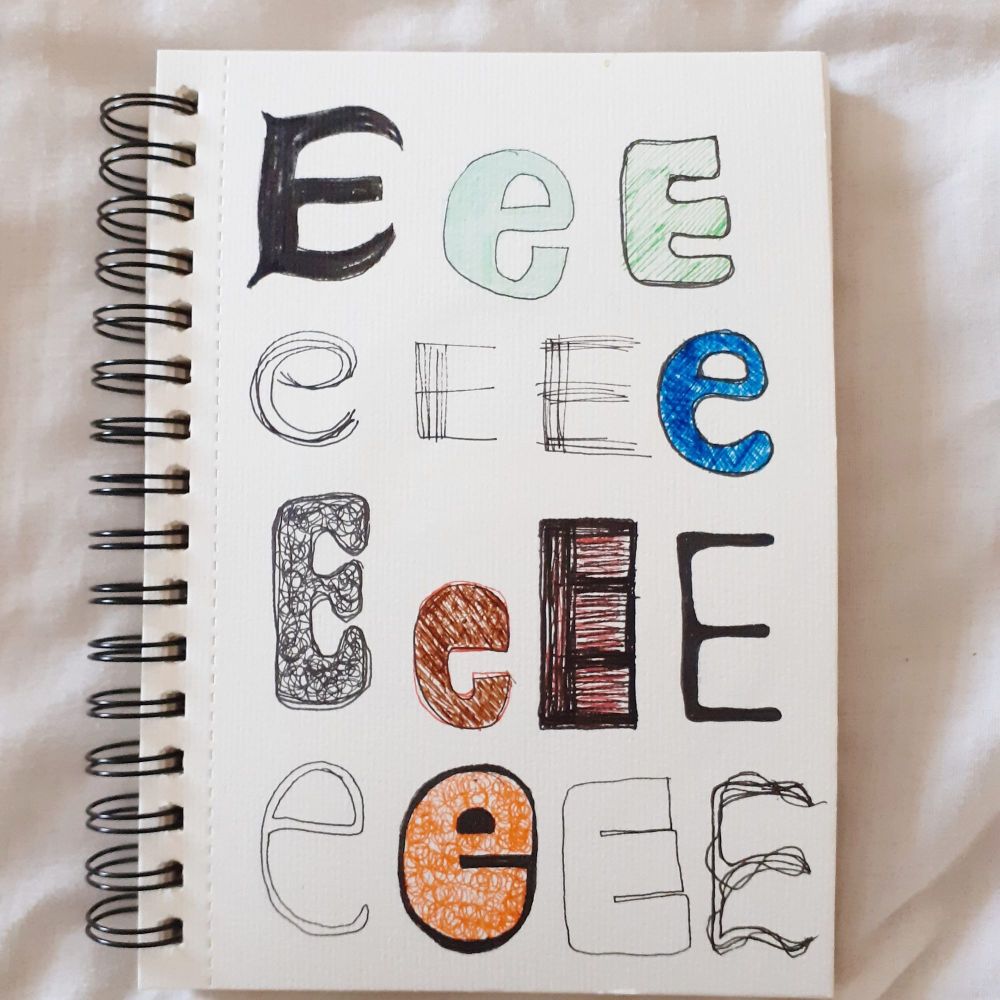 Below is the style of letter that I chose to develop: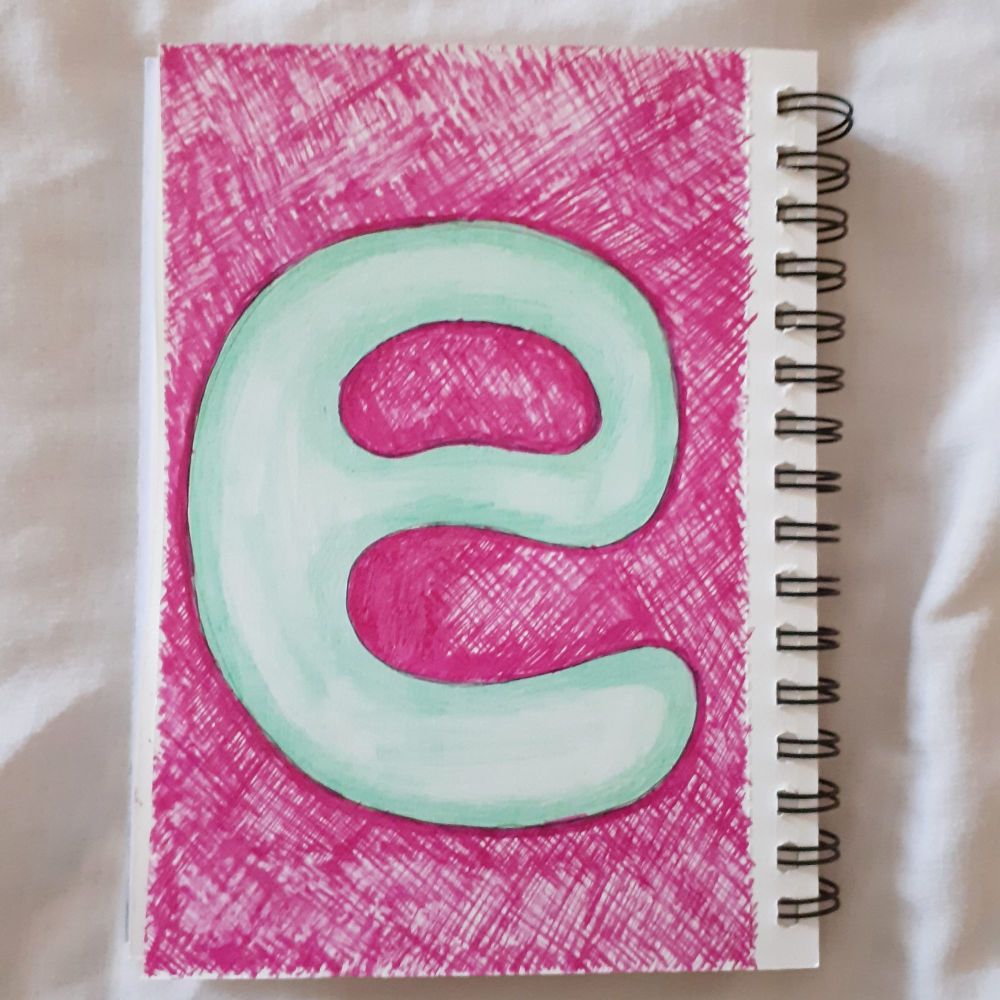 I looked up various definitions of the word energy online and here are a couple that resonated with me such as 'the potential for causing changes' from the Science Daily website. Another one is 'intensity or vitality of action or expression; forcefullness; a source of power' from Dictionary.com.
I found the whole idea of energy quite thought provoking and had a lot of questions e.g. what is the energy in my home? What do people feel when they walk in? Is it more to do with the energy of a room, the walls, the building? Or is it the people who reside there? Or both?
What is my own personal energy? I assume it changes depending on my mood. How far reaching is it? Can you feel someone's energy/aura shift? Do you pick up another person's energy straight away? I believe that you can feel the type of energy emanating off someone else and sometimes this explains why we like or dislike someone straight away. We may sometimes think it's always the things they say and do, but there is another instinct we possess that tells us if someone has good intentions or bad. In my opinion it would be useful for us as human beings to develop this instinct or sense.
I've also read that the exchange of money for goods or services is a form of energy exchange, which is an interesting concept since so many of us have issues with money. Do you think it would change your attitude to earning and spending money if you looked at it as an exchange of energy? Looking at it this way has certainly has helped me as I consider the best way to spend money and what to spend it on plus any issues around earning money and feeling as if I deserve it.
One book that I own that touches on the topic of seeing money as energy is Creating Money: Attracting Abundance by Sanaya Roman and Duane Packer. I have not read it cover to cover but from dipping in and out, there are some ideas that have been helping me to change the way I perceive the topic of money.
I find the whole concept of 'energy' to be an interesting topic and one that I will continue studying in the future.