New Abstract Art Mini Series Process
Posted on
I recently finished a little mini series of abstract pieces, which are colourful and full of visual texture.

The mini series is called Speedway and consists of 3 paintings. I love how they turned out and I'm eager to work this way again and maybe this time do a larger collection of work. It was fun working on these 3 at the same time and seeing them come together as a collection, whilst still having their own little personalities.
I didn't start off with a with a strong theme in mind except I kind of knew what colour palette I wanted to start with and that I wanted them to be abstract pieces, rather than figurative/portrait. I chose soft peaches and yellows with a bit of grey to start off with, although the final paintings ended up with a more saturated colour palette, which is what usually happens when I paint. I always start off with the intention of doing something soft and subtle, but I can't help bringing in more saturated colours and contrasting tones.
Here are some pictures of them in progress: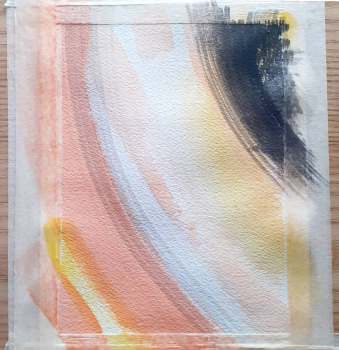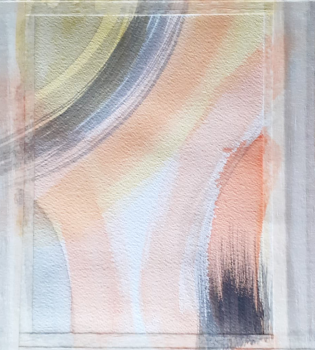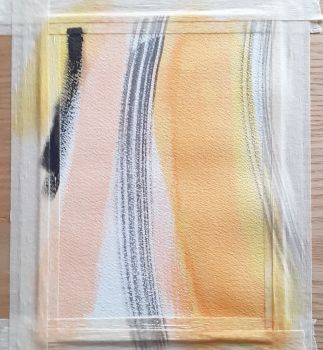 Speedway 1 Speedway 2 Speedway 3
I enjoyed the visual texture created with a semi dry paintbrush in the first few strokes and decided to try and keep this as a feature as I moved along. There are layers of colour in these paintings and this gives them some depth.
I've learned a lot about the properties of the professional watercolour paper I used as well. When the paintings were finished, the looked lovely, but the paper was a bit warped in places. This happened even after I stretched the paper before hand, which is supposed to prevent all the warping and buckling. If you'd like to know one method of stretching paper, check out this great video by awesome watercolour artist Crystal Beshara https://www.youtube.com/watch?v=WyTxuzCdXAU
I researched and learned different techniques for flattening watercolour paper after the painting is finished. In the end, I managed to do it quite effectively and am pleased with the results.
The name of the series came to me as I was finishing them and was looking at them as a collection. To me, the energy behind brushstrokes depicted speed and I thought of motoways and speeding cars and traffic! So I just went with it.
I also pleased to say that Speedway 2 sold soon after I launched the series on social media! Here it is: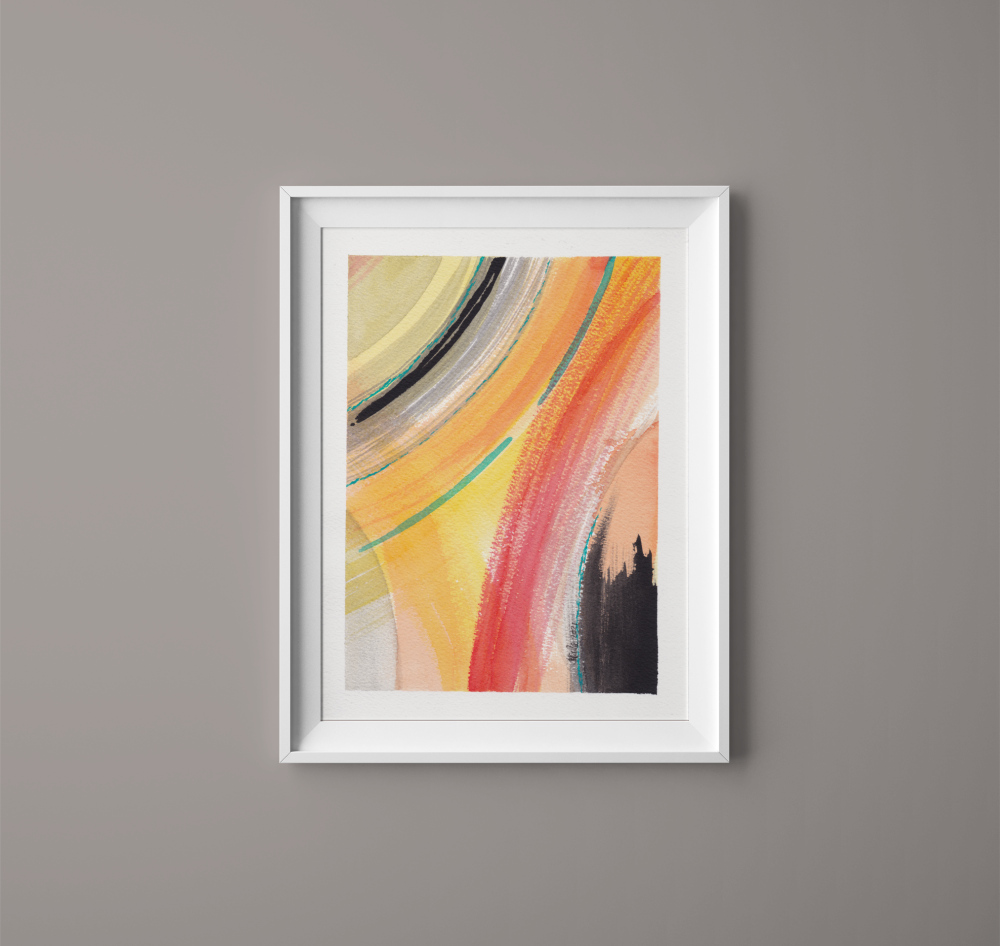 Speedway 2 Original Abstract Watercolour © Stacey-Ann Cole 2021 - SOLD
Speedway 1 and 3 are still available and you can view them by clicking the images below: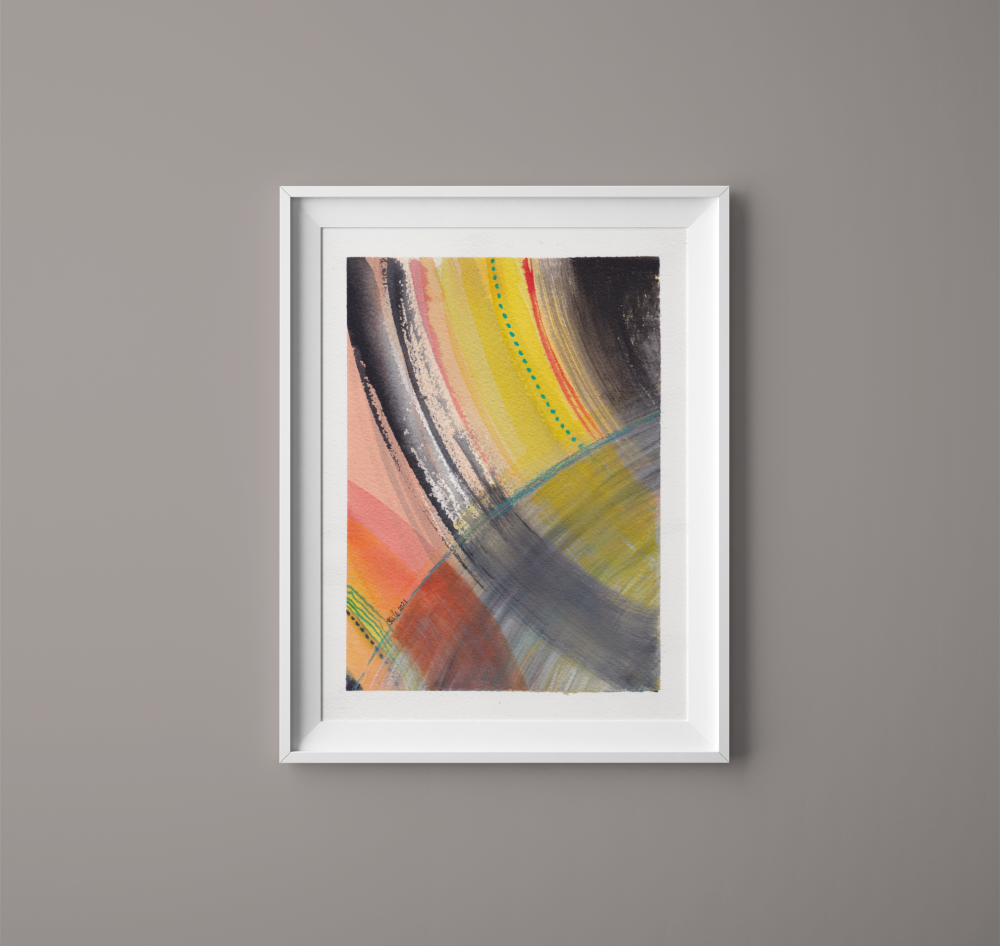 Speedway 1 Original Abstract Watercolour © Stacey-Ann Cole 2021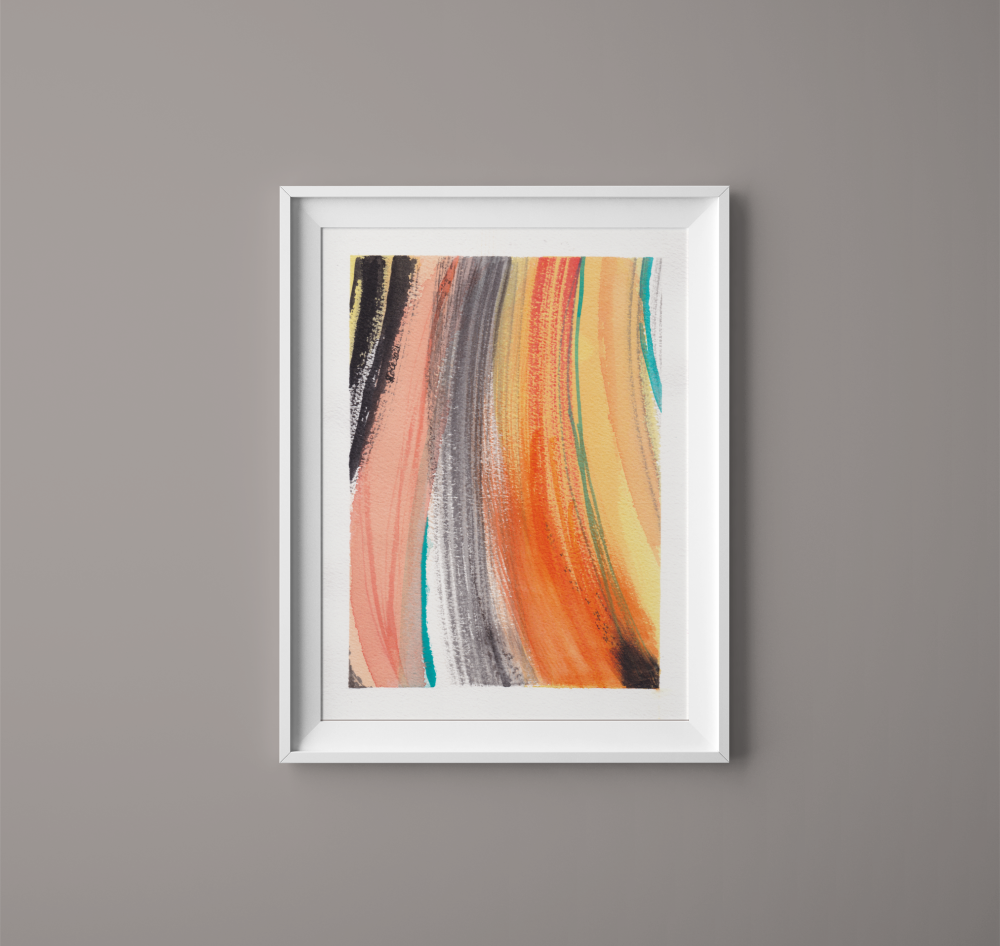 Speedway 3 Original Watercolour Abstract © Stacey-Ann Cole 2021
Let me know if you'd like to read more of these process posts.