A4 Black Art Prints
Posted on
Hi everyone,
I have some gorgeous new art prints available right now in my shop.
These afrocentric prints are perfect to use as stunning wall art in any room of your home and they will be sure to enhance the atmosphere and provide a sense of comfort and inspiration for years to come.
They are all A4 size (approx. 210mm x 297mm or 11.7" x 8.3") and are printed onto archival quality fine art paper. Find more information about each new art print below: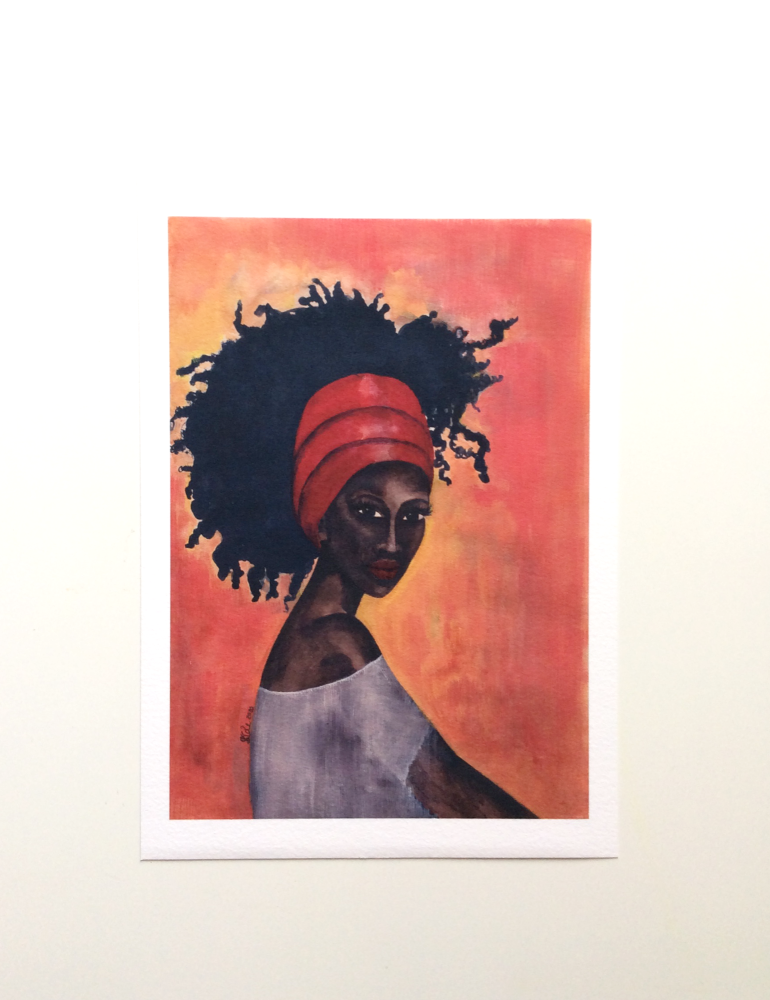 'Worthy' Black Art Print © Stacey-Ann Cole 2020
'Worthy' is a painting I created with the intention of encouraging women and in particular, black women, to know and believe that they are worthy enough to take up space in this world and deserve all good things. Yes there are challenges in life, and it is not all flowers and rainbows, but we all deserve love and respect and it starts within. The original painting was created using watercolour paint and gouache.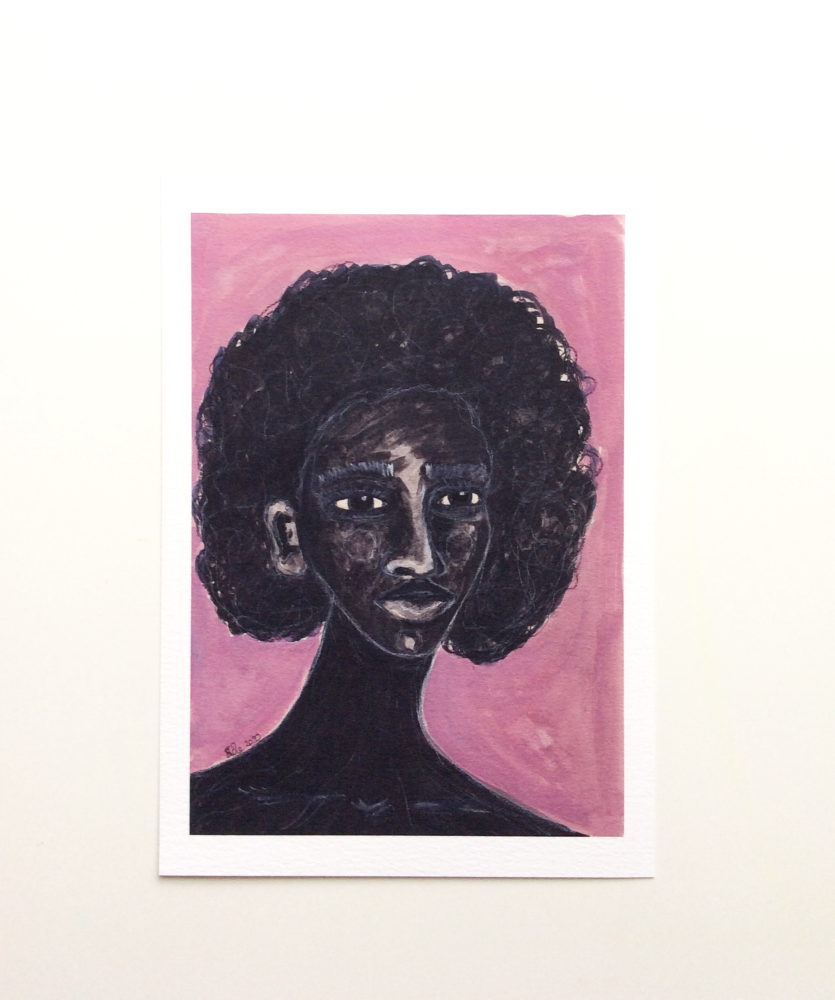 'Stronger Now' Black Art Print © Stacey-Ann Cole 2020
The original painting was created using black ink and gouache, two mediums I'd never combined before in one artwork. I created this piece during the outrage and protests about the murder of a black man, George Floyd, by a white police officer in the USA. To me this piece represents a black woman who has seen and experienced many painful things in her life, but despite the weariness this brings, the hardships and challenges have made her stronger than ever. I can see the pain in the lines etched into her face, but I can also see hope in her eyes too.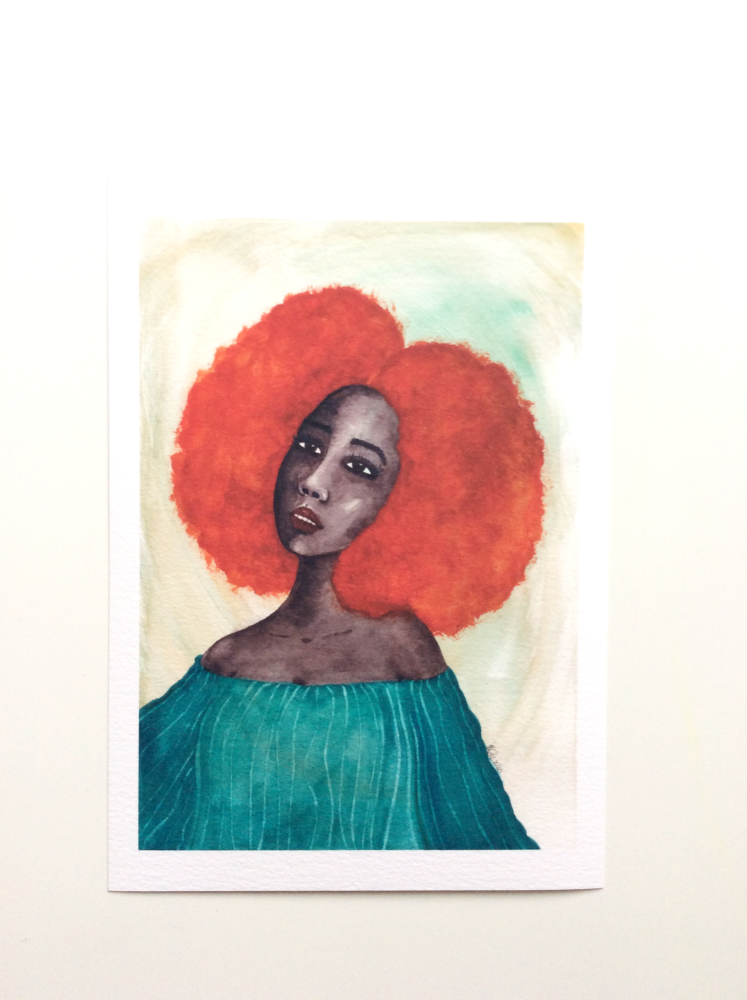 'New Dawn' Black Art Print © Stacey-Ann Cole 2020
This painting was created using watercolours and represents hope and new beginnings. This beautiful dark skin black woman is looking to the future with anticipation but is still appreciating the present moment and all the beauty it brings. She is radiant with self-love.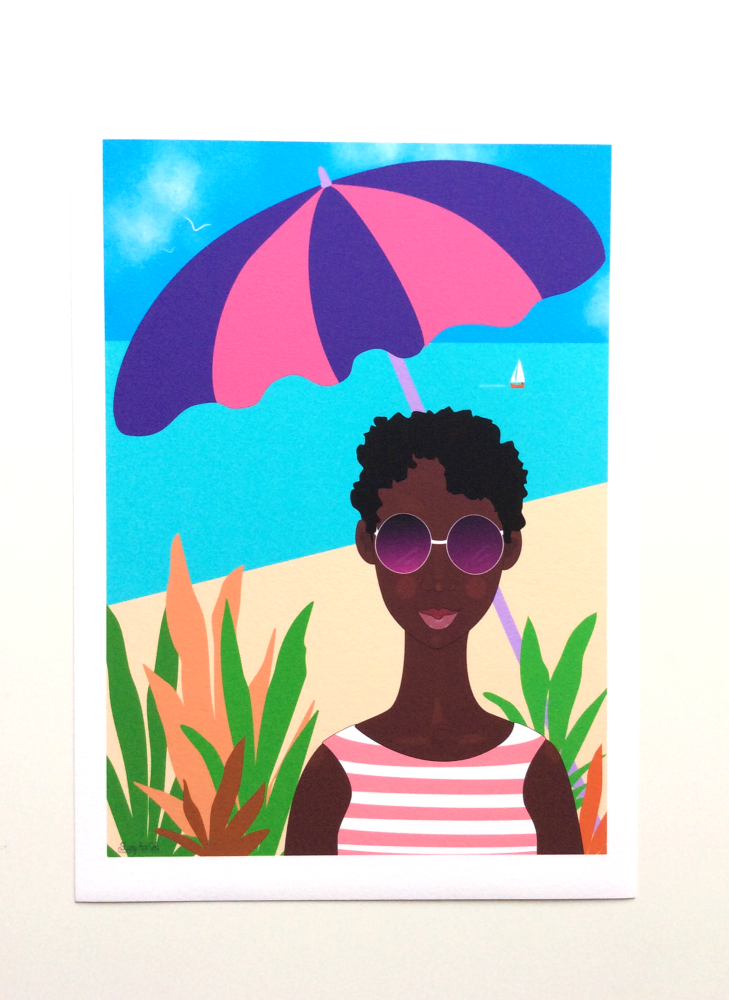 'Beach Vacation' Black Art Print © Stacey-Ann Cole 2020
This image was created digitally using the Affinity Designer and Affinity Photo software. It has been in development for many months as I experimented with it and debated with myself about whether to turn it into an art print or not. It is different to most of my other work and I was a bit nervous about releasing it as a new product, but decided to take the plunge anyway. It is basically depicting an image from my imagination of a black woman on holiday on a nice, quiet beach that I would like to find myself at one day soon, soaking up the sun and relaxing.
I hope this post has given you a little insight into the inspiration and thinking behind each original piece of artwork that these prints were reproduced from and if you're interested in purchasing any, just click on the image to be taken straight to the listing in my online shop.
Thank you!
Stacey-Ann